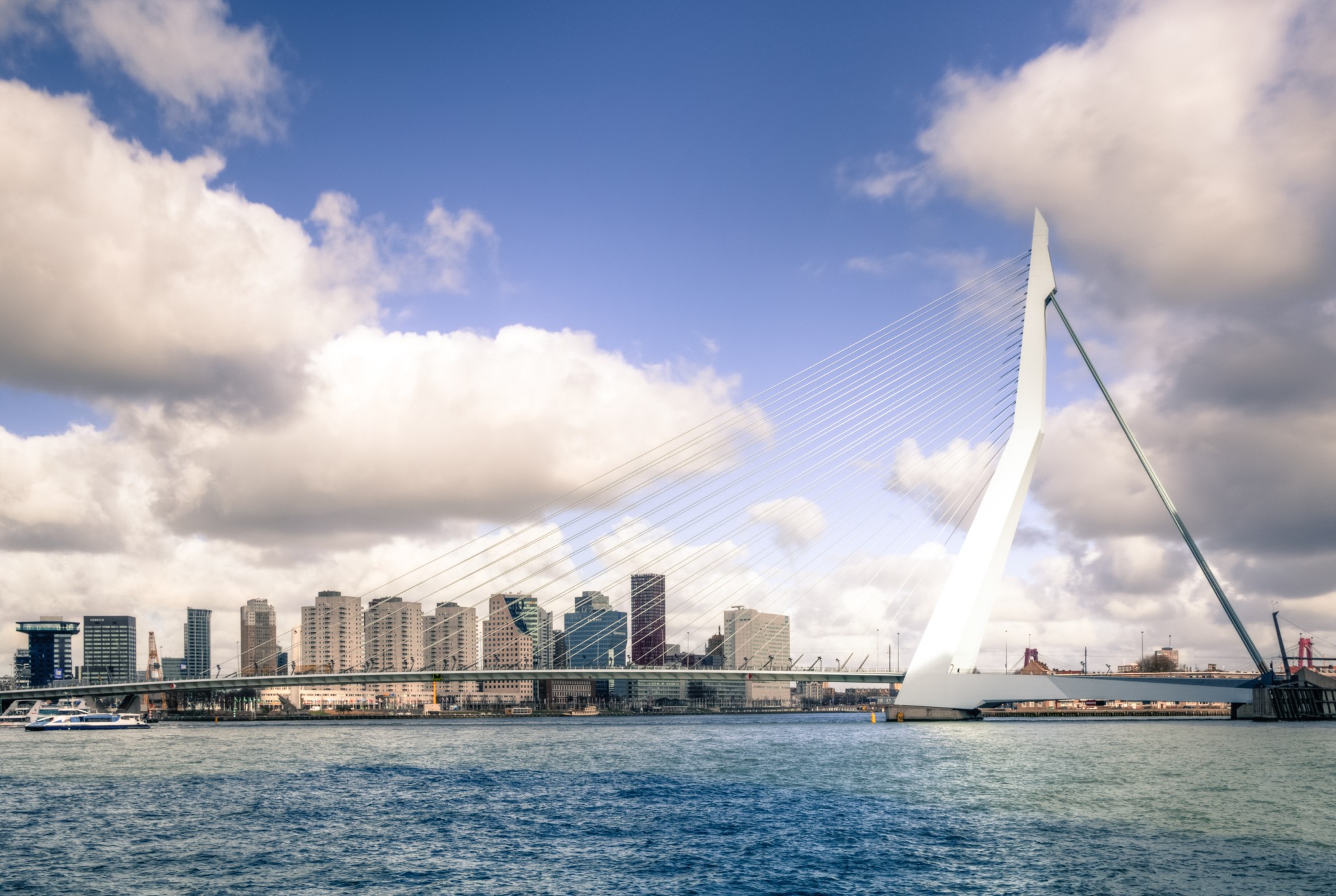 Welcome in Rotterdam!
What better location could you wish for than Rotterdam to follow your Master in Shipping and Transport! Not only does the city offer you one of the most advanced ports in the world, it also offers you interesting (port-related) events, a vivid student life and great highlights!
Rotterdam is unlike every other city in Holland. During World War II the city centre was completely destructed. Instead of restoring, the people chose to build a city ready for a prosperous future. Ever since, Rotterdam is the city with big ambitions that has the guts to make things possible. For more information about Rotterdam visit rotterdam.nl
Port of Rotterdam
The Netherlands is home to Europe's main transport gateways: Port of Rotterdam and Schiphol Airport. Being in the centre of trade and transport, the Netherlands has developed into one of the world's most prosperous countries. Rotterdam is the maritime metropolis. Most of the leading maritime companies can be found in and around the city of Rotterdam.
Rotterdam was founded more than 750 years ago and has been involved in trade and shipping ever since. The strategic location within Europe, the open and fast connection with the sea, the very deep access channel and the perfect hinterland connections; these are just some of the main strengths of the port of Rotterdam. The port is the gateway to a European market of 450 million consumers. More than 500 scheduled services link Rotterdam with over 1,000 ports worldwide. Throughput in 2014 was 445 million tonnes and 11,6 million TEU's. More information can be found on the website of Port of Rotterdam.