Master your ambition

The master programme offers you an excellent opportunity to improve your maritime and logistics knowledge and understanding as well as strengthen your managerial skills. You will be encouraged to share your views on the dynamic world of shipping and logistics with us and with your fellow students, who come from all over the world. When you have completed our MSc programme, you will be a skilled and knowledgeable professional, excellently equipped to fulfil a higher management position within the shipping and transport industry.
Our Academic Board consists of key individuals from the shipping and transport industry and academia. They ensure that the quality of the programme guarantees your time and money is invested wisely.
The programme is clustered into four domains: Shipping Management, Economics & Finance, Logistics Management and Transport & Law Policies. Combined, the courses complement the ways in which you are challenged to approach maritime and transport related issues from different perspectives and from the position of different stakeholders, e.g.:
From the position of a shipping company, port authority, national or regional governmental body, maritime inspection authority, shipbroker, freight forwarder, stevedore, logistics company or financial institution.
From different organisational perspectives, e.g. strategy, crewing and manning (human resources management), operations, finance and accounting, management (organisational).
The programme concludes with a thesis – the so-called 'masterpiece' of the MSc programme. Over a period of three to four months, you will be required to conduct research and write a thesis, preferably within the context of a relevant management problem.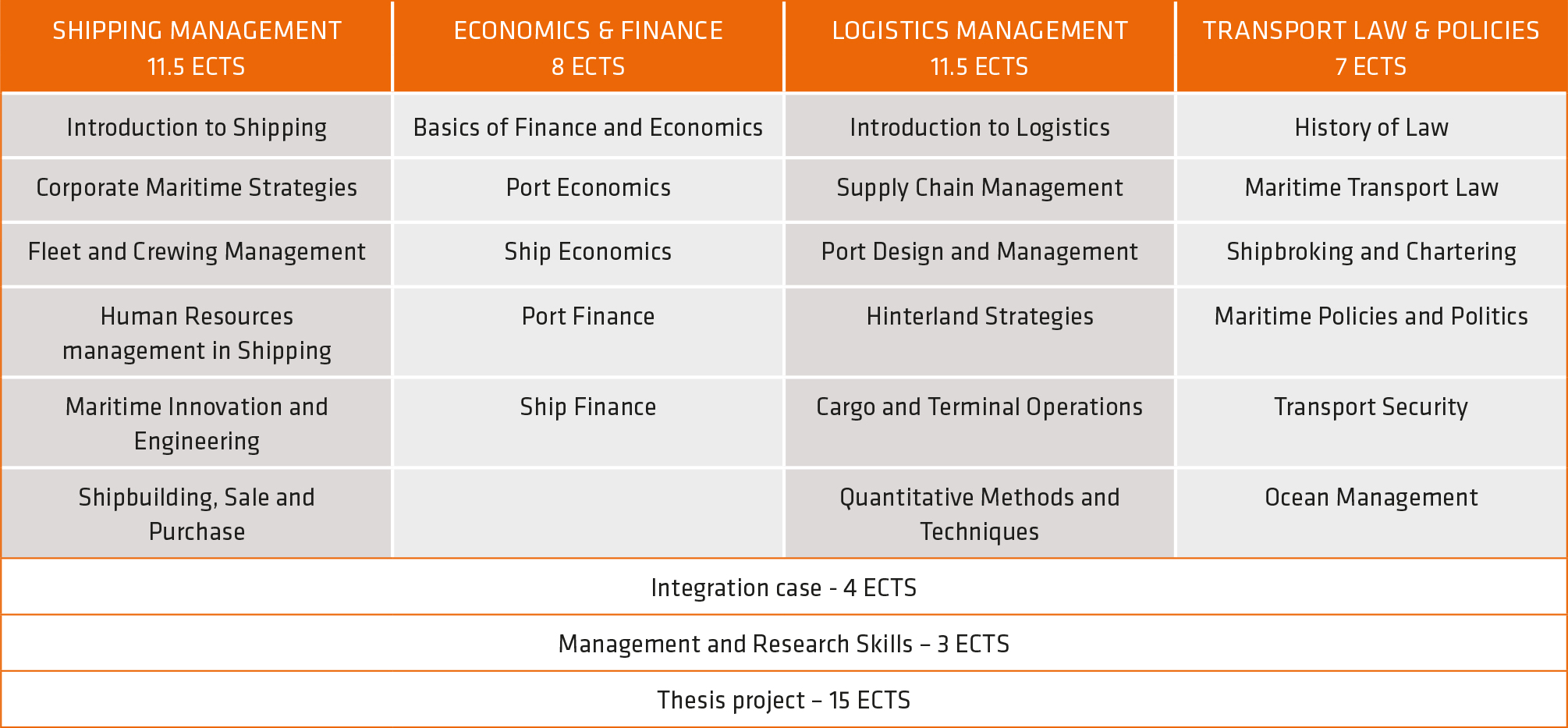 Didactical model
The didactical model of MLU-OAS is derived from Confucius' famous philosophy: "I hear and I forget. I see and I remember. I do and I understand."
We believe that students learn most from practical experience. MLU-OAS believes that knowledge is transferred best when students do not just hear and read, but instead interact with lecturers and other students in a real-life or simulated real-life environment.